ASSESSING THE SUSTAINABILITY OF YOUR COMMUNITY'S TRANSPORTATION MANAGEMENT 
The agencies involved in transportation management may have different names in each community. Generally they will fall under the following categories: regional transit authority, municipal transportation or traffic agency, regional or state air quality control agencies, and regional or state departments of transportation.
Does your municipality have a travel demand management policy?
If yes, list the programs your municipality has in place to help citizens reduce vehicle miles traveled (VMT) and auto emissions e.g., walking and bike paths, shuttle services, public transit system, car pooling/car sharing, auto inspections, etc.
Describe why each program came into existence and its current goals.
What have been the principal strategies used to achieve citizen participation? Which have been successful and why? Which have been unsuccessful and why?
How is success measured? Include the numerical targets of the program. If there are no targets, how might targets be established?
What percentage of citizens participate in each program?
What percentage of VMT reduction is achieved through each program?
What has been the participation in each program over the last three years? Have participation and VMT reduction rates increased, leveled off or decreased? Please explain what is causing this trend.
Do certain neighborhoods have successful participation in VMT programs? Why is this? Please describe what has been learned.
What incentives are there, if any, for VMT reduction, e.g. avoided municipal and state penalties for air quality compliance, increased revenues to transit authorities from fares, increased prosperity of the city through quality of life improvement from reduced traffic congestion and noise pollution, city ordinance offering incentives to citizens to participate in natural resource conservation as a principle of community sustainability, etc.?
Which transportation agencies benefit from VMT reduction, e.g., transit agencies selling fares, transportation departments in avoided costs of road maintenance and new construction, traffic agencies responsible for improving traffic flow, etc.?
If fiscal benefits are derived from reduced VMT how could these be calculated and projected over time, e.g., avoided penalties, increased fares, operational efficiencies of maintaining current roads, etc.?
Are there any policies that these agencies have to reinvest these financial savings into creating greater VMT reduction? Please describe. If not, how might the municipality encourage the establishment of such a policy?
What disincentives are there, if any, for VMT reduction, e.g., loss of revenues from toll collection, funding to particular agencies based on total automobiles serviced, etc.?
Are there any municipal policies for assuring that incentives to VMT reduction are enhanced, and disincentives eliminated? If not, how might these be pursued?
BECOME CERTIFIED AS A SUSTAINABLE LIFESTYLE CAMPAIGN LEADER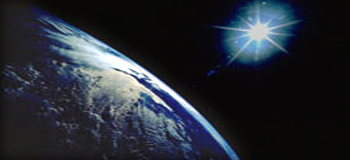 A Sustainable Lifestyle Campaign leader certification is based on Empowerement Institute's Social Change 2.0 community organizing framework. As part of the certification, you will learn how to facilitate an empowerment training, provide empowerment coaching, and use the Social Change 2.0 framework, strategies and skills to architect a transformational community intervention. You will also receive the Sustainable Lifestyle Campaign training scripts, organizing templates and guidance on how to customize the campaign to the unique needs of your community and project.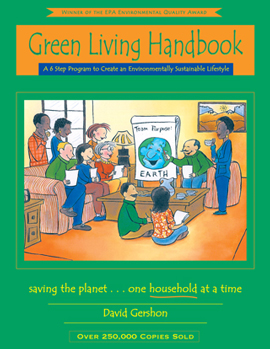 IMPLEMENT THE GREEN LIVING PROGRAM IN YOUR COMMUNITY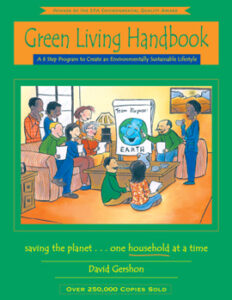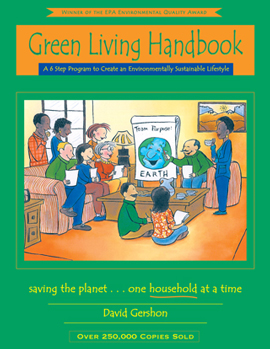 The Sustainable Lifestyle Campaign is an education and outreach program to assist local governments, utilities and community-based organizations in implementing the Green Living Program. Empowerment Institute offers Social Change 2.0 community organizing leadership certification focused on implementation of the Sustainable Lifestyle Campaign and a customized community training.
IMPLEMENT THE CHILDREN'S VERSION OF THE GREEN LIVING PROGRAM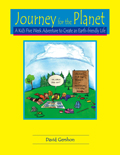 Journey for the Planet
A Kid's Five Week Adventure to Create an Earth-friendly Life

Journey for the Planet is a children's version of Green Living Program for kids 8 to 12 years old. This program can be delivered in a classroom, after-school club, youth organization or for children of adults taking part in an EcoTeam. It is complemented by a twenty-six-lesson plan educator's curriculum called the "Coach's Guide." Empowerment Institute offers a Journey for the Planet teacher certification.
LEARN ABOUT SOCIAL CHANGE 2.0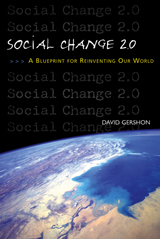 To learn more about the Social Change 2.0 framework and research underpinning the Green Living Program see Social Change 2.0
SUSTAINABLE LIFESTYLE CAMPAIGN TESTIMONIALS

"The program offers a common sense approach to environmentalism. [One participant says] 'I love our neighborhood and this is an opportunity for us to make it an even nicer place to live together.'"
– The Boston Globe