Pathways of Conscious Aging with Gail Straub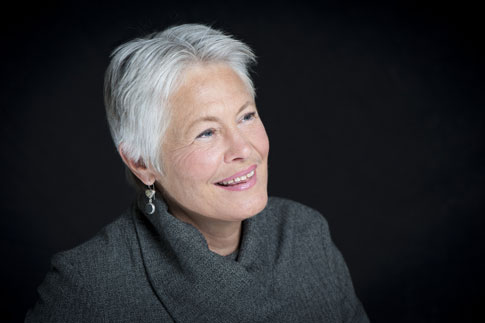 For several years now, a feisty and insistent group of my students have been asking me to offer retreats on conscious aging. At first I hemmed and hawed, resisted mightily, saying I didn't feel qualified, and surely someone else could do this better than me! But now I have realized that no one is actually qualified to "teach us" conscious aging because we can only do that in community through a co-creative dialog where we create the "The Open Road" together. Along with you, I know we can create that community and forge new pathways toward growing older with joy, audacity, spiritual depth, and dignity.
As I age, one of the most striking (and alarming) issues is how few positive visions exist for growing old. In every conversation I have with aging friends, colleagues, or students, we fully realize that the current paradigm around getting old is useless and even destructive; but we have very few new visions to replace the outdated ones, to inspire us to embrace aging with fresh perspectives. The Open Road: Pathways of Conscious Aging is an invitation to create a visionary community where we craft new attitudes, beliefs, practices, rituals, and celebrations for growing old. Teilhard de Chardin spoke about being pilgrims of the future and I like to think of us as pilgrims of the future of conscious aging. Here are the Four Pathways we pilgrims will explore.
Spirituality
"The art of being able to look directly at death and directly at suffering is a function of your ability to find in yourself that which is NOT changing, which is NOT separate, which is not vulnerable to space and time. That's the spiritual work of aging."
– Ram Dass
As we age our spirituality is our most powerful ally in helping us embrace the complex paradoxes of decay and wisdom, revolt and adaptation, denial and acceptance. Our chosen spiritual practices loosen our ego's grip guiding us to surrender to the vast unknown of growing old. Together we explore these questions:
What spiritual practices help me embrace death and on a daily basis let go of ego concerns as practice for dying?
How do I go toward the challenges of decay, disease, breakdown, and the many radical changes of aging, as opportunities for spiritual maturation and meaning?
As I age what do I pay attention to and what do I clear away?
What is the spiritual legacy I wish to leave for future generations and what am I doing to insure that?
Work
"Youth—large, lusty loving
Youth—full of grace, force and fascination.
Did you know that old age can come
With equal grace, force and fascination? "
—Walt Whitman
One of the central changes inherent in aging is the transition from full-time work to less work or different work options. Finding the right balance of work engagement and quieter contemplative time is a deeply personal journey that invites us to ask afresh the perennial questions; who am I, and what is my place in the world? Together we enter this inquiry:
How do I find my unique "conscious aging rhythm" of doing and being?
For me what is working less but working deeper?
As an elder how do I offer my skills and wisdom to the world?
Creativity
"To be old is a glorious thing when one has not unlearned what it means to begin."
—Martin Buber
On the open road of our creativity we can reinvent ourselves in surprising ways that sustain meaning and joy in later life. The beginners mind with its capacity to start fresh with a clean slate is a critical companion in later life. With radical curiosity we ask:
What aspect of my creativity do I draw on to manifest my unfulfilled dreams?
If I were to follow my wild and unexpected impulses where would it lead me and how could I act on that?
With all its potential challenges how do I maintain my physical vitality as a creative act?
Community
"Age is truly a time of heroic helplessness. Can the hero, the ordinary man or woman of course, rise to the height that will be required of them?"
—Florida Scott-Maxwell
Never is community more important than in our later years when we face care giving for our parents and their eventual death, as well as the inevitable loss of dear friends. Simultaneously we need to strengthen our community by enhancing important relationships and developing new ones, and examining why some we love open and expand in the process of aging, while others contract and shut down.
If I need help as I age what is my vision for how I want to approach this spiritually, emotionally, mentally, and physically?
What facilitates compassionate and mindful discussions about our own end of life plans as well as for those we love?
What are the difficult conversations and unspoken taboos about aging that we need to address?
The Open Road Spiritual Retreats are highly experiential and include the following modalities: guided meditation, artwork, sacred dance, journaling, time on the land, small-group work, a year-long creative project engaging you in something you have never done, and councils on conscious aging where we share our fears, confusions, tears, and laughter. Preparation work will be sent in November 2014 and include careful instructions in each of the Four Pathways.
WHAT PEOPLE ARE SAYING ABOUT THE OPEN ROAD
This course is a life affirming, eye opening adventure. Gail is an unparalleled,  trustworthy guide taking us into the unknown territory of the heart and soul of aging, followed by practical application.  
– Gigi Lee
Though part of me shrank from looking deeply at aging and death, this became an exciting and intensely creative immersion with a wacky and wonderful community of fellow travellers. What a turn around!   
–Patty Goodwin
Gail has created a fresh, wide, invigorating inquiry into the meaning of elderhood and beyond. Looking at the four pathways—work, creativity, spirituality, and community—was a wonderful cornucopia of life and end of life exploration.  
 –John Sorensen
This was one of the most important retreats I have ever experienced. It has very much helped me in the process of aging and looking at end of life. Being with other elders who want to learn and grow was invaluable! Gail is an amazing facilitator.  
 –Jean Shirley
This retreat is a "must do" for anyone interested in facing his or her aging process and death with eyes wide open!  
–Chuck Krulis
Since we all age, why not do it well?   Gail has crafted a thought-provoking and wise framework to shake up our consciousness regarding the aging process.   What better way to spend your time than planning your last chapters with like-minded, soon-to-be elders who want to make each minute count?   Bless you, Gail.   This couldn't be more timely.    
–Kathryn Janus
The Open Road is a brilliant exploration of aging. Impermanence is life's only promise to us. With Gail you learn what makes this so special, and how to dance with your later years.  
–Maynard Luterman
This retreat has helped me alter my attitude toward aging and end of life issues. It helped me to find a deeper understanding and acceptance of this phase of life. I hope to live with more joy and fulfillment now.  
–Peter Franceschetti
The Open Road is an opportunity to go deep with a community of peers who share the journey of aging. The discoveries and insights I had will shape how I lead the rest of my life.     
–Maxine Vogt
This was one of the most important retreats I have ever experienced. It has very much helped me in the process of aging and looking at end of life. Being with other elders who want to learn and grow was invaluable! Gail is an amazing facilitator.
–Jean Shirley
 
This course is a life affirming, eye opening adventure. Gail is an unparalleled, trustworthy guide taking us into the unknown territory of the heart and soul of aging, followed by practical application.  
–Gigi Lee