Caring for Self, Connecting with Society with Gail Straub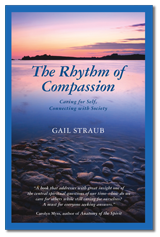 In these troubled times many of us are taking a long, hard look at the state of our souls as well as the state of the world. We recognize that at the deepest level our own health is inseparable from the health of the world, so if we wish to thrive society must also thrive.
In this workshop we'll explore how to find your rhythm of compassion—an innate rhythm balancing care for soul and society. Gail Straub believes we each have a unique rhythm of compassion, and when we learn to follow our rhythm compassion blossoms in profound and inspiring ways.
GAIL STRAUB DISCUSSES THE RHYTHM OF COMPASSION
SAMPLE EXERCISES FROM THE RHYTHM OF COMPASSION
As far back as I can remember I've been searching for my tribe–those people who feel equally passionate about the care of their souls as they do about the care of the world. I've been blessed to find many of them, including my husband. Along the way I've dedicated much of my life's work to teaching people about the rich and complex intersection between the inner life and the life of service. I've come to think of this relationship between soul and society much like following the in-breath and the out-breath, as in meditation practice. There's a natural time for the in-breath of caring for self and family, and a natural time for the out-breath of caring for the needs of the world. The challenge is to become skillful in following our rhythm–knowing when it's time to go inward and when to go out into the community.
LEARN ABOUT THE RHYTHM OF COMPASSION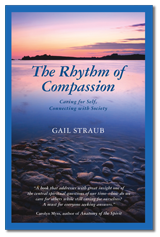 "Gail Straub has written a book that addresses with great insight one of the central spiritual questions of our time—how do we care for others while still caring for ourselves? Her book is a must for everyone seeking answers."
– Caroline Myss, author, Anatomy of the Spirit
To learn more about the The Rhythm of Compassion, read the excerpt from the book.
SPONSOR RHYTHM OF COMPASSION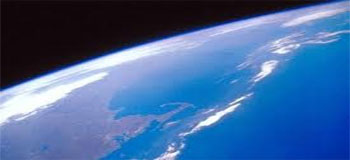 Rhythm of Compassion can be customized for a conference center, professional association, organization or training program. To learn more about this opportunity contact Gail Straub.
RHYTHM OF COMPASSION TESTIMONIALS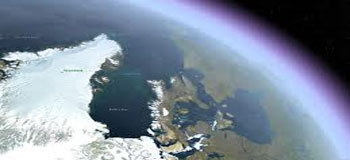 "This book addresses the most pressing question of our times: Can we heal ourselves and society simultaneously? God bless Gail Straub for writing this book. We need it to alleviate suffering, to stand for justice—and to do so with grace, love, and a joie de vivre."
—Elizabeth Lesser, author, The Seeker's Guide; co-founder, Omega Institute