SOLACE AND SANCTUARY: THE ASHOKAN'S ENDURING GIFTS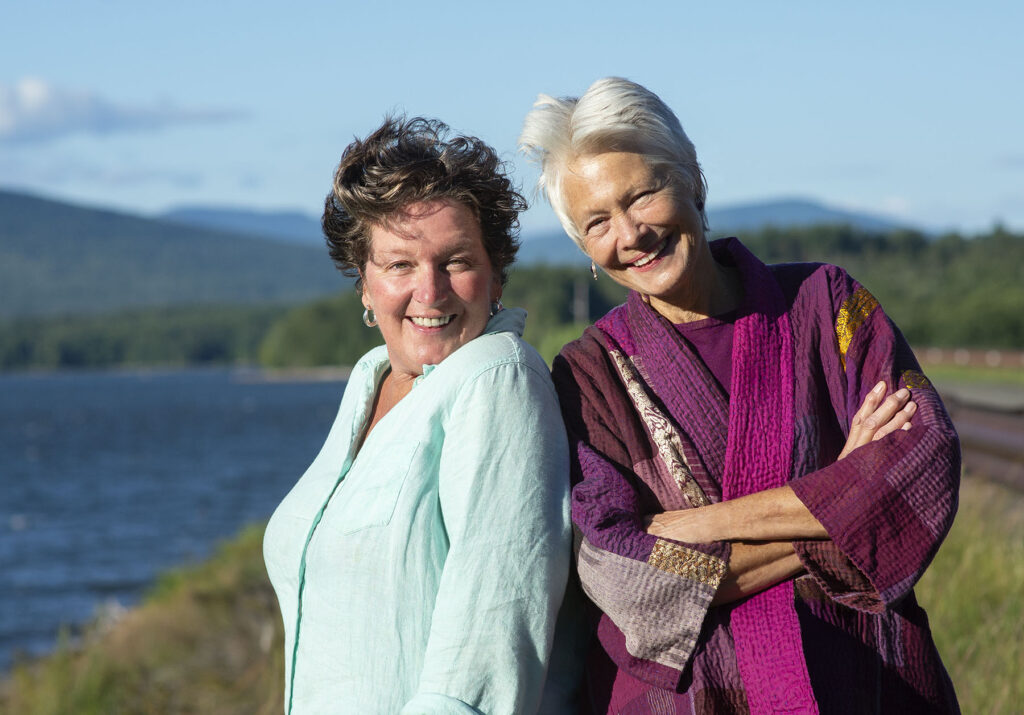 by Painter Kate McGloughlin and Author Gail Straub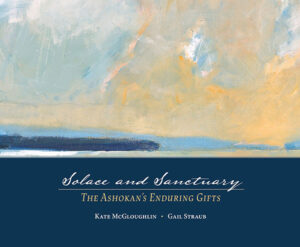 About 2.5 hours north of New York City and a world away lies the Ashokan Reservoir and the 18 bluestone peaks that form the Catskill Mountain Watershed. Artist Kate McGloughlin resides on land in this valley where her family has lived and farmed for generations, and author Gail Straub has lived and walked in this landscape for forty years. Close friends, both women have grown to rely on these mountains as portals to self-understanding and restoration. During the pandemic, both artist and writer became acutely aware of the essential sustaining power of their walks along the Ashokan Reservoir, thus birthing the idea of this book. In their luminous collaboration Solace and Sanctuary: The Ashokan's Enduring Gifts, Kate's paintings are accompanied by Gail's words as they take readers through the seasons celebrating the power of the natural world to awaken and astonish, restore and transform us. 

Through Gail's writing drawn upon adapted excerpts from her awarding winning book The Ashokan Way: Landscape's Path into Consciousness, and Kate's paintings born of decades of observation and field work at the Ashokan Reservoir, we enter the wild and open expanse of this mountain valley where we are rendered bigger and freer. Visual images and words vary like the weather. Some invite us to trek the hills and valleys of our aspirations and sorrows. Some bring back voices from the past as walking companions. Other entries offer a profound antidote to an interior landscape that has become crowded with overstimulation. Still others usher us into the realm of the mystical. Kate McGloughlin's evocative paintings, honorific portraits of this liminal place, form a potent counterpoint to Gail Straub's narrative and vice versa. 
Solace and Sanctuary is at once a lyrical form of devotion, and a powerful call to recognize wilderness and unadulterated open space as key to our humanity, especially in divisive and tech-addled times like today. It is a reminder of how our awe for earth is intrinsically connected to our capacity to hope and to heal, leading to an inexorable yearning to act. 
$35.00  by Painter Kate McGloughlin and Author Gail Straub
A 54 page hard cover book with 24 color reproductions of McGloughlin's luminous oil paintings of the Ashokan Reservoir, and twenty inspirational reflections on Straub's ongoing relationship with Ashokan.
Product Details
Cover: Hardcover
Pages: 54
Product dimensions: 11.375 (w) x 9.375 (h) in.
In their luminous collaboration, Solace and Sanctuary, Gail Straub and Kate McGloughlin's mutual love for the Ashokan landscape shines through all weathers and seasons. And their fondness for each other peeks through paragraphs and clouds.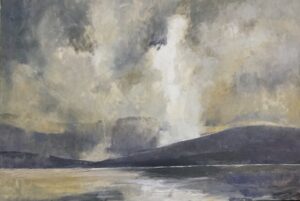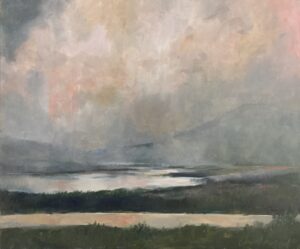 What an incredible and profound work of art!
Gail Straub is the Annie Dillard of the Catskills.
In Solace and Sanctuary Kate McGloughlin and Gail Straub have choreographed a lovely pas de deux, a truly beautiful interplay of image and text.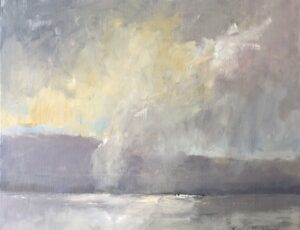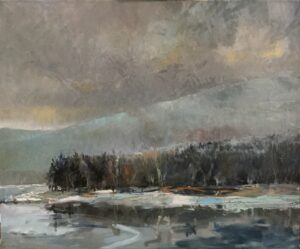 It would be easy to say that McGloughlin's art is a pictorial representation of what Straub expresses. However, nothing could be further form the truth. Instead, the images and words seem to be in conversation with each other, a call and response of sorts to nudge the reader towards a deeper sense of the Ashokan Reservoir in all its complicated beauty.
Wild! Natural! Free! Yes! We love Kate's paintings that bring life to Gail's words. This book is a gem we will treasure, re-read, and enjoy more deeply each time.
This course is a life affirming, eye opening adventure. Gail is an unparalleled, trustworthy guide taking us into the unknown territory of the heart and soul of aging, followed by practical application.  
–Gigi Lee