The Craft of Transformative Leadership with David Gershon
The desire to make the world better is an age-old heroic impulse. Acting on this impulse takes one to profound places of self-knowledge and personal meaning.
Most change agents who begin this journey operate out of pure impulse with only their intuition to guide them. If their will is strong they persevere through the inevitable early discouragement, but often lower their expectation. Some begin resenting the people and culture in which they are trying to bring about change when they encounter resistance. And some give up and act without conviction. This doesn't have to be the experience of facilitating change. It can be done successfully and elegantly. What is most often missing is the knowledge of how to design and facilitate a transformative change strategy.
In this training you will acquire the strategies of transformative change, the leadership skills to implement them, and fire for the soul to inspire your effort. You will learn the craft of transformative leadership.
Executives leading transformative change initiatives in for-profit, nonprofit and government agencies.
Organizational consultants responsible for designing and implementing transformative change strategies.
Community organizers and social entrepreneurs pursuing transformative social change.
Teachers of leadership, social and organizational change.
 
To learn about some of the transformative social change strategies and tactics that are part of the Changing the Game Training Program  view the following videos:
Reinventing the Social Change Formula: An Overview
The Essence of the New Social Change Formula
Building a Resilient New York City
Secrets of Social Diffusion
Advanced Training for Social Change Agents
BECOME CERTIFIED AS AN EMPOWERMENT FACILITATOR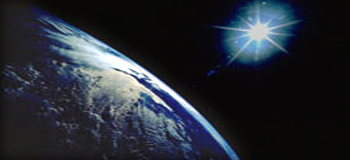 Empowerment Institute Certification Program led by David Gershon and Gail Straub builds deep competence in the practice of empowerment methodology and facilitation skills and supports you in applying it to a specific transformational change project. To learn more click here.
EMPOWERING ORGANIZATION CULTURE CHANGE FRAMEWORK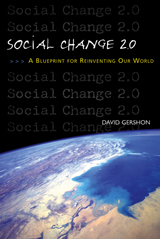 Read about the Empowerment Institute Certification Program in a free download from David Gershon's award-winning book Social Change 2.0: A Blueprint for Reinventing Our World, "Building Leadership Capacity to Change the World: A School for Transformative Social Change."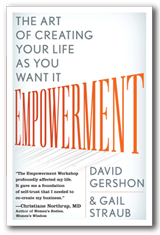 Listen to excerpts from David Gershon and Gail Straub's best-selling book Empowerment: The Art of Creating Your Life As You Want It, read by the authors:
CHANGING THE GAME TESTIMONIALS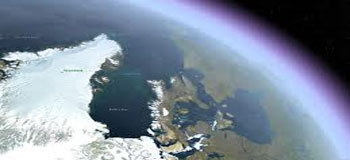 "The transformative leadership training was a life changing experience that still continues to have a great impact on me and my company."
— John Mackey, Founder, Chairman and CEO, Whole Foods Market