This certification program is currently unavailable.
TRACK THREE 

EMPOWERMENT DESIGN AND FACILITATION
An Architecture and Methodology for Changing Behavior and Deep Transformation
David Gershon and Gail Straub have been designing empowerment trainings and assisting dozens of others to do the same for four decades. Over time they became masters of a rare competency in the learning and personal development space: the ability to architect and facilitate trainings that enable deep transformation and behavioral change. Their empowerment methodology, in fact, was described in one longitudinal study as "unsurpassed in changing behavior."
Educators from grades K to 12 wishing to integrate an empowerment approach into their curriculum to accelerate learning, academic performance and development of prosocial behaviors in students.
Health professionals (doctors, nurses, nutritionists, trainers, health educators, public/community outreach agents) wishing to empower clients or patients to adopt specific health-related behaviors and take greater personal responsibility for the long-term maintenance of their health.
Corporate trainers teaching leadership development, team building, communication skills, diversity and inclusion, and other organizational skills who wish to enable behavioral change around their content that can be sustained over time.
Community organizers, educators, and facilitators of public engagement processes who wish to further prosocial behavior change and transformation within a community.
Trainers and those responsible for instructional design who wish to make their existing or new training transformational and capable of eliciting behavioral change.
ABOUT THE EMPOWERMENT DESIGN AND FACILITATION TRACK

Joseph Pine and James Gilmore in their best-selling business book The Experience Economy state: "Nothing is more important or more abiding than the wisdom required to transform customers; and nothing will command as high a price." And the gold standard for evaluating transformation is its ability to enable behavioral change. Whether it is around health, learning, management, or social change, the differentiator of any training program is if it has empowered participants to achieve their desired new behaviors.
In this track you learn how to integrate Empowerment Institute's behavioral change methodology—the empowerment operating system—into an existing or new training.
CONVERSATIONS WITH VISIONARY COLLEAGUES ABOUT THE EMPOWERMENT MODEL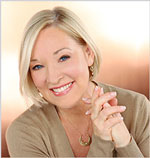 Christiane Northrup, M.D., is a visionary pioneer and the world's leading authority in the field of women's health and wellness. Dr. Northrup is a leading proponent of medicine that acknowledges the unity of mind, body, emotions, and spirit. Internationally known for her empowering approach to women's health and wellness, Dr. Northrup is the author of many books including the best selling Women's Bodies and Women's Wisdom.
Gail: How has the Empowerment Workshop assisted you in your own life?
Chris: "It gave me a foundation of self-trust that I needed to co-create my business Women to Women. I have no idea how I would have believed I could do this without the reinforcement of the empowerment model. I actually don't know how people go through their lives without knowing these principles of how the universe works. Otherwise you are a boat without a rudder."
A Profound Innovation in Education
SCHOOL FOR TRANSFORMATIVE SOCIAL CHANGE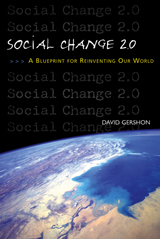 Read about the Empowerment Institute Certification Program in a free download from David Gershon's award-winning book Social Change 2.0: A Blueprint for Reinventing Our World, "Building Leadership Capacity to Change the World: A School for Transformative Social Change."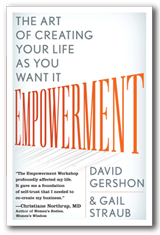 Listen to excerpts from David Gershon and Gail Straub's best-selling book Empowerment: The Art of Creating Your Life As You Want It, read by the authors: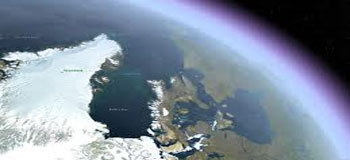 "The Empowerment Institute is the most powerful results-oriented training program I have ever encountered. I have integrated the empowerment architecture and operating system into everything I do from our community development leadership training program, to my relationships with colleagues, family and friends. It's now like breathing."
— Jeff Nugent, CEO, Development Training Institute