ORGANIZATIONAL

 EMPOWERMENT
A Framework and Methodology for Changing Behavior, Developing Talent and Transforming a Culture
In today's highly competitive talent marketplace, organizations that want to attract, retain and advance top talent must be skilled at developing people. And as the rate of change in the marketplace accelerates, organizations are constantly trying to help employees adopt the critical new behaviors necessary to keep pace. Over the past three decades, Empowerment Institute has developed a highly effective methodology which it calls the "empowering organization" to enable talent development, behavior change and the cultural transformation needed to further both. It has deployed this methodology in large and small organizations and trained hundreds of practitioners to deliver it.
If an organization has one or more of the symptoms of a disempowering culture, as described to the right, it will be difficult to further any change initiative. Along with the design of a talent development and behavior change strategy, the empowering organization methodology transforms these symptoms so that future change initiatives have the fertile soil needed to take root.
DEEPER DIVE INTO THE EMPOWERING ORGANIZATION MODEL
Changing Behavior in Organizations: The Practice of Empowerment

Empowerment is the process of enabling individuals to adopt new behaviors that further their individual aspirations and those of their organizations. This article presents a behavior change model that is based on twenty-five years of research and practice. It has been applied by hundreds of change practitioners in organizations throughout the world. One feature of this model that differentiates it from many approaches to organizational change is that it focuses on both the individual and the collective enterprise. As individuals grow and achieve outcomes important to them, they also benefit the whole. At the same time, the organization serves as a resource to enable the individual to achieve these outcomes. This mutual accountability strengthens the commitment level of both the individual and the organization, enabling greater sustainability for the change initiative over the long term.
Changing Behavior in Organizations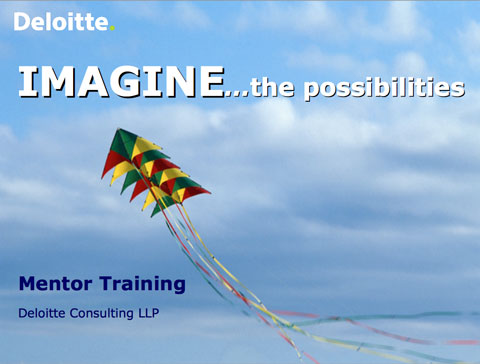 Growing Leaders White Paper
Deloitte Mentorship Program
TEN SYMPTOMS OF A DISEMPOWERING ORGANIZATION
Blaming and victim mentality
Fear of making decisions
Lack of participation in decision-making
New ideas not taken seriously
Distrust and cynicism
Apathy and burnout
Thoughts or feelings not freely expressed for fear of repercussion
Gossip and back biting poisoning work environment
People feeling unappreciated for contributions
Unresolved interpersonal issues that linger and create animosity
EMPOWERING ORGANIZATION CULTURE CHANGE FRAMEWORK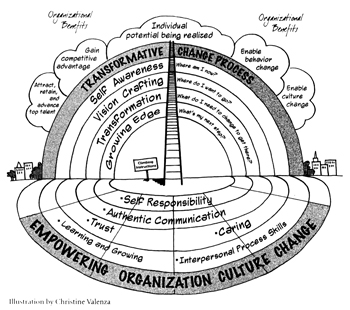 CHANGING THE GAME TESTIMONIALS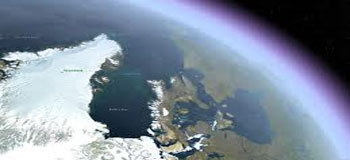 "David Gershon proved he is truly a visionary in moving individuals to higher levels of performance, specifically within our complex organizational system. He helped my team through an intense, personalized learning experience using his unique transformational learning approach. David and the highly effective set of tools of his Empowerment Institute helped produce significant, measurable and sustainable behavior change within our team. He built our consulting skills and worked with us to leverage our collective talent and create business results. Through David's work, this team now has daily practices focusing on their vision. We are empowered!"
– Bob Franco, Vice President Human Resources, American Express Company