GREEN LIVING PROGRAM TESTIMONIALS
"The potential resource savings are tremendous… and what's truly exciting about the EcoTeam approach is that it can serve as a catalyst to creating a more sustainable community."
– Ava Frisinger, Mayor, City of Issaquah, WA
---
"This program is the first step-by-step plan for turning environmental concern into action."
– The Chicago Tribune
---
"This is no frivolous undertaking. It's not just a matter of getting new information… A lot of citizens already know things they could do to reduce the toll they take on the environment, but [EI's] structured group meetings help people put that knowledge to work and actually change their lifestyles."
– The Chattanooga Times
---
"After doing the Green Living Program I now clearly understand the specific ways my lifestyle impacts the earth. It has allowed me to align my actions with my ideals and live with greater integrity."
– Joseph Jastrab, New Paltz, NY, EcoTeam Member
---
"I feel this program is superb, not only because of what it has done for me, but because it has the potential to do so much for the community."
– Krista M. Schauer, Portland, OR, EcoTeam member
IMPLEMENT THE GREEN LIVING PROGRAM IN YOUR COMMUNITY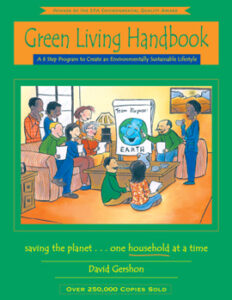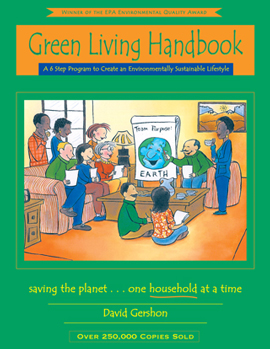 The Sustainable Lifestyle Campaign is an education and outreach program to assist local governments, utilities and community-based organizations in implementing the Green Living Program. Empowerment Institute offers Social Change 2.0 community organizing leadership certification focused on implementation of the Sustainable Lifestyle Campaign and a customized community training.
IMPLEMENT THE CHILDREN'S VERSION OF THE GREEN LIVING PROGRAM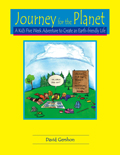 Journey for the Planet
A Kid's Five Week Adventure to Create an Earth-friendly Life

Journey for the Planet is a children's version of Green Living Program for kids 8 to 12 years old. This program can be delivered in a classroom, after-school club, youth organization or for children of adults taking part in an EcoTeam. It is complemented by a twenty-six-lesson plan educator's curriculum called the "Coach's Guide." Empowerment Institute offers a Journey for the Planet teacher certification.
LEARN ABOUT SOCIAL CHANGE 2.0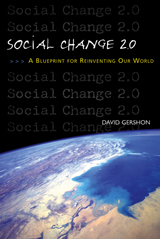 To learn more about the Social Change 2.0 framework and research underpinning the Green Living Program see Social Change 2.0. 
GREEN LIVING PROGRAM TESTIMONIALS

"The Green Living Program is the most practical and well implemented program to help people create environmentally sustainable lifestyles."
– Daphne Gemmill, Executive Director, Project Earthlink, NOAA, U.S. Department of Commerce