PRAISE FOR RETURNING TO MY MOTHER'S HOUSE
"In this feminist memoir Gail Straub memorializes her mother's unfulfilled life. As she untangles these threads, she processes her grief over her mother's death…. For all those interested in women's issues and spirituality. "

—Library Journal Book Review
"Gail Straub challenges the reader to look closely into one's life to discover, through inward reflection, the 'unbound flame' that is in us all. She does this by opening the window into her complex, private, and deeply compelling stories. Straub shows that life is not just about the daily task of existing through the empirical senses but searching for authenticity and gaining feminine wisdom through exploration of inner realities.
"
—ForeWord Magazine Book Review
"Returning to My Mother's House is Gail Straub's declaration of love, compassion, and understanding for her mother, for herself, for all women. It is an excellent book for older women who need to look back and heal. It's also an excellent book for young women who would better understand themselves, their mothers, and the world in which they live."
—Kathy Waller, Story Circle Book Reviews, reviewing books by, for, and about women
"The combination of the book along with the discussion material provided on the website, create a powerful transformational tool for women who are seeking to reconnect to the wisdom they know lies within. I highly recommend it, especially as reading material for a book group."
—BlogHer, the Community for Women Who Blog, Rachelle Mee-Chapman
"An intimate, candid, and powerfully affecting memoir, Returning to My Mother's House is also an inspiring guide for all women who have lost touch with their innate female wisdom. Through tales of her travels around the globe to Africa, Bali, Russia, China, and Ireland, her mother's ancestral home, Gail shares her search to balance her fulfilling and demanding empowerment work and social activism with a rich, rewarding inner life."
—Kat Barrett, WomensRadio
"This is a wonderfully crafted narrative that takes readers from her mother's too-short life into her own battles and brilliance via self-examination. Written in a smooth voice that shifts through time and conflict, Straub's return to her roots is a transcendental journey that speaks to the desire and potential of women everywhere.
"
—Metro Spirit, Augusta's Independent Voice
"This is a wonderfully crafted narrative that takes readers from her mother's too-short life into her own battles and brilliance via self-examination. Written in a smooth voice that shifts through time and conflict, Straub's return to her roots is a transcendental journey that speaks to the desire and potential of women everywhere.
"
—Metro Spirit, Augusta's Independent Voice
"A good book gifts its readers with an exquisite map of the human heart, and Gail Straub's Returning to My Mother's House does exactly that.  In this healing story Gail has written an eloquent and compelling narrative of a daughter's thirty-year journey to reconnect with her late mother's authentic self, and the discovery of her own powerful feminine spirit in the process. This book addresses so many questions of motherhood that spoke deeply to me: choosing to be, or not to be, a mother; looking for a mother; and finding a mother. Gail's journey takes her literally around the world but ultimately returns her to her childhood home, to the original drawer of her heart-map with the imprints of love and wisdom left there by her mother. And as her story continues Gail expands upon these imprints, and creates her own empowered map.  This book honors not only Gail and her mother's spirit but also the feminine power in all of us."
—Loung Ung, author, First They Killed My Father and Lucky Child
"Many years after her mother's premature death, Straub embarked on a soul-searching mission, traveling to Africa, Bali, Russia, China, and Ireland, and everywhere finding that women felt much like her: longing for sacred wisdom. She tells her story poetically, depicting the difficulties faced by anyone-male or female –struggling to maintain a rich interior life in our times."

—Woodstock Times
SPONSOR RETURNING TO MY MOTHER'S HOUSE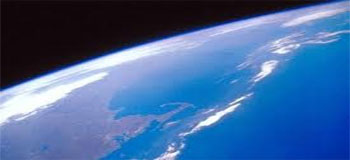 Returning to My Mother's House can be customized for a conference center, professional association, organization or training program. To learn more about this opportunity contact Gail Straub.
LEARN ABOUT "RETURNING TO MY MOTHER'S HOUSE"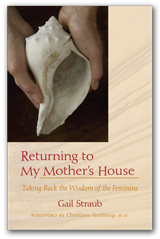 "Unraveling the narrative of motherhood in all its forms, Returning to My Mother's House: Taking Back the Wisdom of the Feminine is a book of enormous transformation, intimacy, and heart."

— Eve Ensler, founder, V-Day, author, The Vagina Monologues and Insecure at Last
To learn more about the Returning to My Mother's House, read these excerpts from the book.
AUDIO INTERVIEWS WITH GAIL STRAUB

Justine Toms interviews Gail Straub
This audio file is divided into four tracks.
(mp3 files, 59 minutes total)
Cheryl Richardson interviews Gail Straub. During this October 27, 2008 telegathering, they talk about the challenges of living in a fast-paced, overworked society and what you can do to honor your inner life to create more meaning and fulfillment in your daily experience.
RETURNING TO MY MOTHER'S HOUSE TESTIMONIALS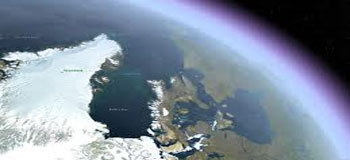 "There isn't a woman alive who won't be able to relate to this lyrical, poignant, and beautifully written story. Like Elizabeth Gilbert's Eat, Pray, Love, Gail's story will help women gain insight and wisdom that will not only help heal their relationships with their mothers, but could, quite frankly, help save their lives! Bless you, Gail, for doing work that heals all of us."
— From the Foreword by Christiane Northrup, MD, author Women's Bodies, Women's Wisdom 
and Mother-Daughter Wisdom