RESILIENT COMMUNITY PROGRAM TESTIMONIALS
"This All Together Now program allows people to learn how to respond to an emergency, and we want to make sure we have people prepared on every single street corner. That's why I want everybody to attend the meetings, participate with your neighbors, and then you will be stronger for it and our borough will be safer for it."
– Scott Stringer, Manhattan Borough President, New York City

---
"I found the program exceptional and incredibly important. It provided structured detail on how to prepare for a series of potential situations. It was simple and did not make a stressful process overwhelming. The support and communication with my team was extremely helpful. I am so over- committed in my life, if I can do this anybody can."
– Claresa Fisher
---
"I was impressed with the organized layout of the materials. The individual actions were terrific. Each one was easy to do and the step-by-step outline was very user-friendly. The presentation allowed me to calm down about the 'what ifs.' My favorite part was the meetings. I got a lot of ideas and felt very supported by the group."
– Deborah Queller
---
"I am very happy that this important program was brought to the residents of my building. I feel it's been really helpful and something everyone should do to avoid panic in case of an emergency."
– Patricia Ryan
---
"I learned how to survive in a disaster or emergency and have a clear head. Working together and learning from other team-mates' helpful suggestions was a great part of the program."
– Rebecca Gordon
---
"I thought about taking emergency preparedness actions for years, but this program got me to do what I knew I should be doing. It also improved my relations with my neighbors. The program was fun to read, good drawings and nicely laid out."
– Alan Leidner
---
"I got an awful lot out of the program. I am a senior and live alone. If an emergency happens I now know what to do. It is very comforting."
– Jan Johnson
BECOME CERTIFIED AS A RESILIENT COMMUNITY PROGRAM LEADER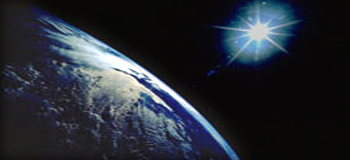 Empowerment Institute's Social Change 2.0 community organizing leadership certification with a focus on implementation of the Resilient Community Program. You will learn how to facilitate an empowerment training, provide empowerment coaching, and use the Social Change 2.0 framework, strategies, and skills to architect a transformational community intervention. You will also receive the Resilient Community Program training scripts, organizing templates, and guidance on how to customize the campaign to the unique needs of your community and project.
CUSTOMIZE THE PROGRAM FOR YOUR COMMUNITY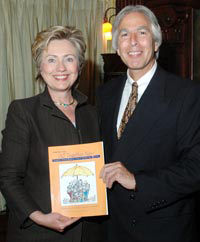 Empowerment Institute customizes the All Together Now program to the specific needs of each city by integrating its disaster resiliency and emergency preparedness programs and services into each of the actions and designing new actions as needed. 
To see what a customized program looks like download the New York City customized version.
LEARN ABOUT SOCIAL CHANGE 2.0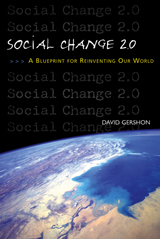 To learn more about the Social Change 2.0 framework and research underpinning the Resilient Community Program see Social Change 2.0. 
RESILIENT COMMUNITY PROGRAM TESTIMONIALS

"This All Together Now program allows people to learn how to respond to an emergency, and we want to make sure we have people prepared on every single street corner. That's why I want everybody to attend the meetings, participate with your neighbors, and then you will be stronger for it and our borough will be safer for it."
– Scott Stringer, Manhattan Borough President, New York City